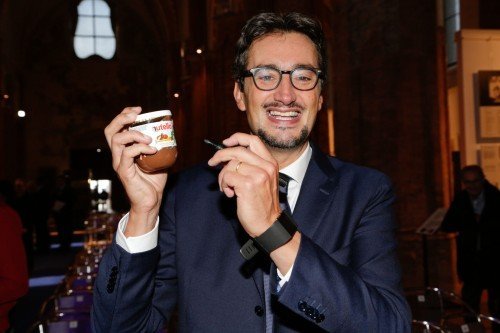 Giovanni Ferrero is a name that has become synonymous with the Ferrero Group, one of the largest confectionery and chocolate companies in the world. As the third-generation heir to the Ferrero empire, Giovanni has played a significant role in the growth and success of the company.
Giovanni was born on September 21, 1964, in Farigliano, a small town in the Piedmont region of Italy. His grandfather, Pietro Ferrero, founded the company in 1946, and his father, Michele Ferrero, expanded it into a global brand. Giovanni grew up in a family that was deeply rooted in the confectionery industry, and he was fascinated by the business from a young age.
After completing his education, Giovanni joined the family business in 1989. He started out working in various departments, including production, sales, and marketing, to gain a thorough understanding of the company's operations. He quickly rose through the ranks and was appointed as the CEO of the Ferrero Group in 2011.The Ferrero Group has been expanding its global footprint under the leadership of Giovanni Ferrero. Today, the company has a presence in more than 170 countries and operates 38 production plants around the world. The company has been able to achieve this through a combination of organic growth and strategic acquisitions of other confectionery brands. For example, in 2018, Ferrero acquired Nestlé's US confectionery business for $2.8 billion, which included popular brands such as Butterfinger, Baby Ruth, and Crunch. This acquisition helped to further expand Ferrero's presence in the United States, which is one of the largest confectionery markets in the world.
Under Giovanni's leadership, the Ferrero Group has continued to expand its global footprint. Today, the company has a presence in more than 170 countries and employs over 38,000 people worldwide. It is known for its iconic brands such as Nutella, Kinder, and Ferrero Rocher, which are loved by millions of people around the world.
Giovanni is also known for his innovative approach to business. He has spearheaded the company's efforts to invest in sustainable cocoa farming, which has helped to improve the lives of cocoa farmers in West Africa. He has also focused on developing new products that meet changing consumer preferences, such as healthier and more sustainable options.
He has been instrumental in introducing new products and developing new strategies to meet changing consumer preferences. For example, Ferrero has recently launched several new products that cater to the growing demand for healthier and more sustainable options, such as Nutella B-ready, which is a snack-sized wafer filled with Nutella, and the Tic Tac Mixers range, which combines two flavors in one pack.
Giovanni has also been focused on sustainability and has introduced several initiatives to promote sustainable cocoa farming practices. The company has established the Ferrero Farming Values Cocoa Programme, which provides training and support to cocoa farmers in West Africa to help them improve their yields and income while also promoting sustainable agriculture practices.
In addition, Giovanni has also been exploring new technologies to improve the company's operations and customer experience. For example, Ferrero has been using artificial intelligence and big data analytics to better understand consumer preferences and optimize its supply chain.
Overall, Giovanni's innovative approach to business has helped to keep the Ferrero Group ahead of the curve and maintain its position as a global leader in the confectionery industry.
In addition to his business achievements, Giovanni is also a philanthropist. He has established the Ferrero Foundation, which is dedicated to promoting social welfare, education, and cultural activities. The foundation has supported numerous projects around the world, including the construction of schools and the provision of clean water.
In conclusion, Giovanni Ferrero is a visionary leader who has taken the Ferrero Group to new heights. His commitment to innovation, sustainability, and social responsibility has helped to make the company a global leader in the confectionery industry. He is an inspiration to aspiring entrepreneurs and business leaders around the world.