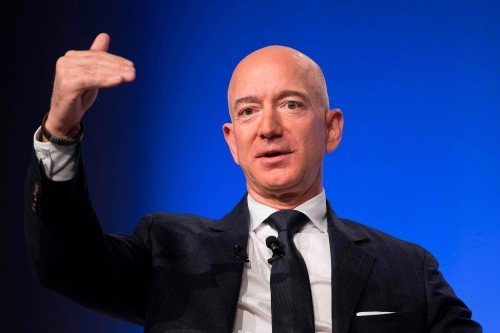 Jeff Bezos is the founder and former CEO of Amazon, one of the world's largest and most successful companies. He is also the owner of The Washington Post and Blue Origin, a space exploration company.
Bezos was born in Albuquerque, New Mexico in 1964 and graduated from Princeton University in 1986 with degrees in electrical engineering and computer science. After graduation, he worked on Wall Street for a few years before deciding to start his own company. In 1994, he founded Amazon in his garage in Seattle, Washington with the goal of creating the world's largest online bookstore.
Over the next few years, Amazon quickly grew and expanded beyond just books to include a wide range of products. By the early 2000s, Amazon had become one of the most valuable companies in the world and Bezos had become one of the wealthiest people on the planet.
One of the key factors in Amazon's success was Bezos' focus on customer service and innovation. He was known for being extremely hands-on with the company, personally reviewing customer complaints and suggesting new features and products. This approach helped Amazon to become one of the most customer-centric companies in the world and set the standard for e-commerce.
Bezos also had a strong vision for the future of technology and was an early proponent of using the internet to disrupt traditional industries. He was an early investor in Google and has invested in a number of other technology companies throughout the years.
In 2013, Bezos purchased The Washington Post, one of the oldest and most respected newspapers in the United States. He has used the newspaper to promote his vision for the future of technology and media and has invested heavily in its digital operations.
In 2000, he also founded Blue Origin, a space exploration company with the goal of making space travel affordable and accessible to the general public. Blue Origin has been working on a number of different projects, including reusable rockets and a lunar lander, and has made significant strides in the field of space technology.
Bezos stepped down as Amazon CEO in 2021, and since then he has been focusing on Blue Origin, with the goal of launching humans to space and potentially colonizing the moon and Mars.
Bezos has also been a philanthropist, he and his ex-wife, MacKenzie Scott, have donated over $2 billion to various causes and organizations through the Bezos Day One Fund. The fund focuses on supporting education and homeless services, with a specific emphasis on helping families and children.
Overall, Jeff Bezos has been a visionary entrepreneur and philanthropist who has had a major impact on the business world and technology industry. His work has helped to shape the way we shop, consume media, and think about space exploration, and his legacy will continue to influence the world for decades to come.