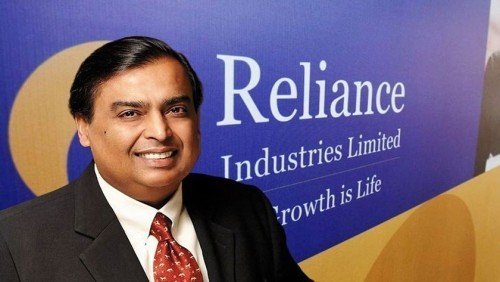 Introduction:
In the ever-evolving landscape of business and entrepreneurship, there are a few individuals who stand out as beacons of inspiration and success. Mukesh Dhirubhai Ambani, the chairman and largest shareholder of Reliance Industries Limited (RIL), is undeniably one of those extraordinary leaders. With his exceptional business acumen, relentless determination, and visionary thinking, Ambani has transformed Reliance Industries into a global conglomerate and cemented his position as one of the most influential figures in the business world. This blog post explores the life, achievements, and contributions of Mukesh Dhirubhai Ambani, shedding light on his remarkable journey and the impact he has made.
Early Life and Education:
Born on April 19, 1957, in Yemen to the legendary entrepreneur Dhirubhai Ambani and Kokilaben Ambani, Mukesh Ambani was destined to follow in his father's footsteps. He grew up in Mumbai, India, and was exposed to the business world from a young age. Ambani completed his schooling from Hill Grange High School and later pursued a Bachelor's degree in Chemical Engineering from the University of Mumbai. Further, he pursued an MBA from Stanford University, where he honed his skills and gained a global perspective on business.
Mukesh Dhirubhai Ambani was born on April 19, 1957, in Aden, Yemen, to Dhirubhai Ambani and Kokilaben Ambani. His father, Dhirubhai Ambani, was a legendary entrepreneur and the founder of Reliance Industries Limited (RIL), while his mother played a significant role in nurturing the family and supporting their business endeavors.
At the age of 16, Mukesh Ambani returned to India and pursued his education in Mumbai. He attended the Hill Grange High School, where he excelled academically. Even at a young age, he showed a keen interest in business and entrepreneurship, often accompanying his father to work and witnessing the inner workings of their textile trading business.
After completing his schooling, Ambani enrolled in the Bachelor of Chemical Engineering program at the University of Mumbai's Institute of Chemical Technology (formerly known as the University Department of Chemical Technology). He demonstrated his exceptional academic abilities by securing a place in the prestigious institution.
Ambani's quest for knowledge and ambition did not stop there. After completing his bachelor's degree, he pursued further education at Stanford University in the United States. He obtained a Master of Business Administration (MBA) degree from Stanford Graduate School of Business, which provided him with valuable insights into global business practices and management strategies.
During his time at Stanford, Ambani had the opportunity to interact with renowned professors, industry experts, and fellow students from diverse backgrounds. These experiences helped shape his understanding of business dynamics and cultivated his visionary thinking, which would later drive his success as a leader and entrepreneur.
The combination of his strong educational foundation in engineering and business, along with his exposure to real-world business operations through his family, laid the groundwork for Mukesh Ambani's future endeavors. Armed with knowledge, passion, and a burning desire to succeed, he returned to India to join Reliance Industries and take on the challenges of transforming the company into a global powerhouse.
Mukesh Ambani's early life and education not only equipped him with the technical and managerial skills necessary for his future endeavors but also instilled in him a deep understanding of the Indian business landscape and the determination to excel in the face of adversity. These qualities, coupled with his natural leadership abilities, would prove instrumental in his extraordinary journey as a visionary business tycoon.
Building Reliance Industries into a Global Powerhouse:
After completing his education, Mukesh Ambani joined Reliance Industries in 1981. Under his leadership, the company witnessed an extraordinary transformation and became one of the largest and most successful conglomerates in India. Ambani spearheaded the diversification of the company's business interests, expanding its presence across sectors such as petrochemicals, refining, oil and gas exploration, telecommunications, retail, and digital services.
Reliance Jio and the Digital Revolution:
One of Ambani's most significant achievements has been the launch of Reliance Jio Infocomm Limited, commonly known as Jio, in 2016. Jio disrupted the telecommunications industry in India with its affordable data plans and high-speed internet services, leading to a digital revolution in the country. Through Jio, Ambani revolutionized access to the internet, empowering millions of Indians with affordable connectivity and digital services.
Expanding Retail Empire:
In addition to Jio, Ambani has been instrumental in expanding Reliance Industries' retail business, known as Reliance Retail. Through strategic acquisitions and partnerships, Reliance Retail has become the largest retailer in India, offering a wide range of products and services across various categories. Ambani's vision is to create a digitally integrated ecosystem that seamlessly connects consumers and businesses.
Philanthropic Endeavors:
Beyond his exceptional business accomplishments, Mukesh Ambani has also displayed a deep commitment to philanthropy and social initiatives. Through the Reliance Foundation, he has actively contributed to various causes, including education, healthcare, rural development, and disaster response. Ambani believes in the power of business to drive positive change and has consistently demonstrated his dedication to giving back to society.
Conclusion:
Mukesh Dhirubhai Ambani's journey from a small trading company to a global conglomerate is a testament to his indomitable spirit, unwavering dedication, and innovative thinking. Through his visionary leadership, he has not only transformed Reliance Industries but has also played a pivotal role in shaping India's economic landscape. From revolutionizing the telecommunications industry to expanding the retail empire, Ambani's contributions have left an indelible mark on various sectors. Moreover, his commitment to philanthropy exemplifies his desire to create a positive impact on society. Mukesh Ambani's story continues to inspire countless entrepreneurs and business leaders, serving as a reminder that with vision, perseverance, and a relentless pursuit of excellence, remarkable achievements are within reach.