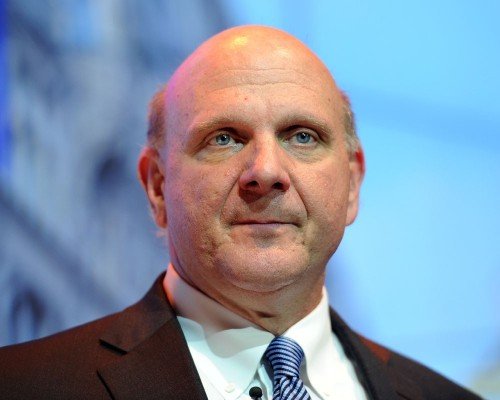 Steve Ballmer is a prominent figure in the technology industry and is best known for his role as CEO of Microsoft from 2000 to 2014. He joined the company in 1980 as its 30th employee and went on to play a crucial role in shaping the company's growth and success over the next three decades.
Born in Detroit, Michigan in 1956, Ballmer graduated from Harvard University with a degree in mathematics and economics. He worked for two years as a management consultant at Procter & Gamble before joining Microsoft in 1980. At Microsoft, he held a variety of leadership positions, including senior vice president of systems software and vice president of marketing, before being named CEO in 2000.
Under Ballmer's leadership, Microsoft continued to expand its reach and influence in the tech industry. He was instrumental in leading the company's push into new areas such as cloud computing, search, and gaming, and he was also a vocal proponent of the company's flagship Windows operating system. Ballmer also worked to improve the company's financial performance, and during his tenure, Microsoft's revenue and profits grew significantly.
One of Ballmer's most notable achievements as CEO was the successful launch of the Xbox gaming platform. Launched in 2001, the Xbox quickly became one of the most popular gaming consoles on the market, and it remains a major player in the gaming industry today. Ballmer's leadership was critical to the success of the Xbox, and he is widely credited with having helped to transform Microsoft into a leader in the gaming industry.
Another key area of focus for Ballmer was the company's search engine, Bing. Despite facing intense competition from established players like Google, Ballmer was determined to make Bing a major player in the search industry. Under his leadership, Bing made significant strides in improving its search results and user experience, and it continues to be a popular alternative to Google today.
In addition to his work at Microsoft, Ballmer has been active in philanthropy and civic engagement. He has been a strong supporter of education, and he has made significant donations to organizations that support education reform and the development of technology for education. He has also been a vocal advocate for using technology to help address social and economic problems, and he has been a supporter of organizations that are working to promote technological innovation in areas such as healthcare, energy, and the environment.
Despite his many achievements, Ballmer's tenure as CEO of Microsoft was not without controversy. He was often criticized for his management style, which some saw as too confrontational, and for his handling of key strategic decisions, such as the company's entry into the smartphone market. He was also criticized for the company's slow response to the rise of mobile devices, and for its inability to compete effectively with Apple and Google in this rapidly growing market.
Despite these challenges, Ballmer remained committed to Microsoft and its mission, and he worked tirelessly to ensure the company's continued success. He stepped down as CEO in 2014, and since then, he has remained active in the tech industry and in philanthropy.
Today, Ballmer is widely regarded as one of the most influential figures in the technology industry. He is remembered for his role in shaping the growth and success of Microsoft, for his contributions to the gaming and search industries, and for his leadership in promoting the use of technology for social good. He continues to be a major player in the tech industry and a respected voice on technology and business issues.
In conclusion, Steve Ballmer's legacy is a testament to his vision, leadership, and drive. He played a critical role in shaping the growth and success of Microsoft, and he will be remembered as one of the most influential figures in the technology industry.