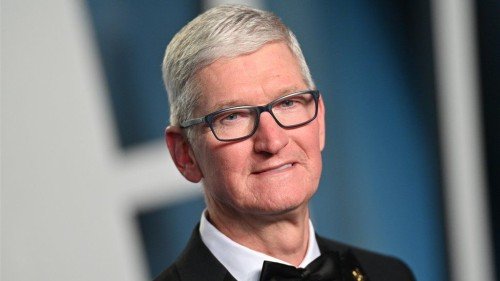 Tim Cook has been the CEO of Apple Inc. since 2011, taking over the reins from the late Steve Jobs. He has been at the helm of the world's most valuable company for over a decade and has made significant contributions to the growth and success of Apple during that time.
Tim Cook is one of the most well-known figures in the world of technology today. As the CEO of Apple Inc., he is responsible for guiding the company through one of the most significant periods of growth and innovation in its history. But who is Tim Cook, and how did he become one of the most influential business leaders of our time? In this blog post, we'll take a look at his biography and some of the key events that have shaped his life and career.
Early Life and Education
Tim Cook was born on November 1, 1960, in Mobile, Alabama. His father worked in a shipyard, and his mother was a homemaker. Cook attended Auburn University, where he earned a bachelor's degree in Industrial Engineering in 1982. He later went on to earn an MBA from Duke University's Fuqua School of Business in 1988.
Career
After completing his MBA, Cook joined IBM, where he spent 12 years in various leadership positions. In 1998, he joined Compaq as Vice President of Corporate Materials. Cook's skills in managing global supply chains caught the attention of Steve Jobs, who was then CEO of Apple. In 1998, Jobs hired Cook as Senior Vice President for Worldwide Operations.
At Apple, Cook was responsible for managing the company's supply chain, sales, and service, and he played a significant role in the development of some of the company's most iconic products, including the iPod and iPhone. When Steve Jobs became ill in 2009, Cook took over as CEO on an interim basis, and he was officially named CEO in August 2011.
Under Cook's leadership, Apple has continued to innovate and grow. The company has introduced new products, such as the Apple Watch and AirPods, and has expanded into new markets, such as healthcare and augmented reality. Cook has also led the company's efforts to become more environmentally sustainable, and Apple has committed to becoming carbon neutral by 2030.
Personal Life
Cook is known for his private nature, and little is known about his personal life. He is openly gay and has been an advocate for LGBTQ+ rights, supporting initiatives such as the Equality Act. He is also a philanthropist and has donated to various charitable causes, including HIV and AIDS research and education initiatives.
Tim Cook's biography is one of hard work, determination, and leadership. He has played a significant role in shaping the future of one of the world's most influential companies, and his impact on the technology industry is likely to be felt for years to come. With his commitment to innovation and sustainability, Cook has ensured that Apple remains at the forefront of technology and continues to be a leader in its field.
One of the key characteristics that define Tim Cook as a business leader is his focus on sustainability and social responsibility. Under his leadership, Apple has made a commitment to using 100% renewable energy in all its facilities and has launched several initiatives to reduce its environmental footprint. Cook has also been a vocal advocate for issues such as data privacy, LGBTQ+ rights, and immigration reform.
Cook's commitment to social responsibility has not come at the expense of Apple's financial performance. During his tenure, the company has continued to grow and innovate, releasing products such as the Apple Watch and the AirPods. Cook has also overseen the development of services such as Apple Music, Apple Pay, and the App Store, which have become key drivers of the company's revenue.
Another important aspect of Cook's leadership style is his focus on teamwork and collaboration. He has built a strong leadership team at Apple, which includes executives such as Jeff Williams, Craig Federighi, and Angela Ahrendts. Cook has also encouraged collaboration between different departments within the company, leading to innovations such as the integration of Siri across Apple's devices.
Cook's leadership style is also characterized by his attention to detail and his ability to manage complex operations. He has been credited with streamlining Apple's supply chain and improving the efficiency of the company's manufacturing processes. Cook has also overseen the expansion of Apple's retail operations, opening new stores in markets such as China and India.
In summary, Tim Cook has been an effective business leader during his tenure as CEO of Apple Inc. He has demonstrated a commitment to social responsibility while also driving the company's growth and financial performance. Cook's focus on teamwork, collaboration, and operational efficiency has helped Apple to maintain its position as one of the world's most valuable companies.